Regular price
Sale price
$48.50 USD
Unit price
per
Sale
Sold out
Check Shipping Lead Time
ACMS CRAFT FRAMES are designed for just about anything you may need a frame for.  And because we make them with Extira...they can be used indoors, outdoors and also in very high moisture areas.

CUSTOMIZATION INSTRUCTIONS:

The best thing about these frames is that you can customize them in many ways to suite your needs and your artwork. Should you have any questions about ordering the correct frame...please send a message via the "Chat with us" button below.  We will answer as quickly as we can.

CUSTOM FRAME INTERIOR SIZE:

Craft Frames sizes are based on the clear interior space of the frame.  In other words,  the visible display area of your artwork.

So if your artwork is 11"x17", you would NOT order a 11"x17" frame without making adjustments.  Your artwork would have no place to sit and would fall through the opening. For you to properly size your frame...the rabbet width must be taken into consideration.
Everything begins with your artwork...that is always the starting point.
Using a 11"x17" oval artwork as an example:
You now need to determine how much of a "seat" you need for your artwork so it can be placed in the frame.  This is the rabbet WIDTH (see diagram below).
Using our standard 3/8" rabbet width (which means 3/8" of your artwork will be hidden and seated), you now know that the frame size you actually need is 10 1/4" x 16 1/4" (3/8" all around)

Note that we always add 1/32" to the rabbet width so your artwork has a little bit of wiggle room and fits properly.
Selecting and Requesting Your Frame Size:

Once you have established the frame size you need, you can make your size selection.  There is a good chance the available options are not the exact size you need.  You simply select the next size UP from the longest length of your oval and enter your custom size requirements in the "Custom Frame Interior" text box.  So in the case above...the longest length of your oval is 17", which means would select the 12"x18" option and let us know you need a 10 1/4" x 16 1/4" size...we'll take it from there.
If you need a frame as small as 12"...you need to purchase the smallest size (9"x14"). 
If you need a frame smaller than 12" you need to contact us for availability and pricing.
If you need a frame larger than the larges size available you need to contact us for a custom order.
RABBET WIDTH OPTIONS:

Refer to diagram above for location of Rabbet Width.
Our standard rabbet width is 3/8" and that works out perfectly for most framing needs.
You can also select 1/4"...this is mainly for those that want to hide the least amount of their artwork.  There are a few minor things to consider when selecting a smaller rabbet width.
Our frames are very precise so as long as your artwork is a perfect circle then all is good.  Less precise artwork will have little room for error so just be aware.
For heavy or substantial artwork...having a good seat makes for more stable framework.
RABBET DEPTH OPTIONS:

Refer to diagram above for location of Rabbet Depth.
Our standard rabbet depth is 1/2".  This accounts for the thickness of our acrylic, mounting board and backer board.
If you do not use the acrylic cover...that's 3mm (1/8") you can reduce your rabbet depth.  You may not need ANY of the included components for your framing needs.  You may not even care and just want the default...you'll work it out later.  That's all fine and completely your call. 
 FRAME FINISH OPTIONS:

DIY:
No paint or stain is applied but we do seal the frame and sand it to 220 grit.  It is up to you to perform final prep and finishing.
If you are planning to use your frame outside...you should select this option.  We do not use exterior paint for our painted frames.
Painted Finish:
We offer Black and "not so black" as well as White and "not so white" standard paint colors.  They are by far our most common finishes.
We are also able to paint your frame in just about any valid VALSPAR SATIN color.  Just select the "Painted Custom Color" option and enter a valid VALSPAR color name/code in the "Custom Paint Color" text box.  Please do not just type in something like "red"....there are many reds out there.

Wood Tone Finish:
Wood tone finishes simulate solid wood without the cost of expensive hardwood.  We've really perfected this art of finishing and our clients would agree.
Walnut and Mahogany wood tone finishes are the available ones for our Craft Frames.  All frame profiles look good in wood tone but the the more extensive the profile (like OGEE and DOUBLE COVE), the better wood tone finishes look.

Still Have Questions?
Getting you the perfect frame is extremely important to us.  So if you have ANY questions, need clarification on anything or simply want our advice on what the best frame is for you....CONTACT US.  We are here to help and happy to do so.
Share
View full details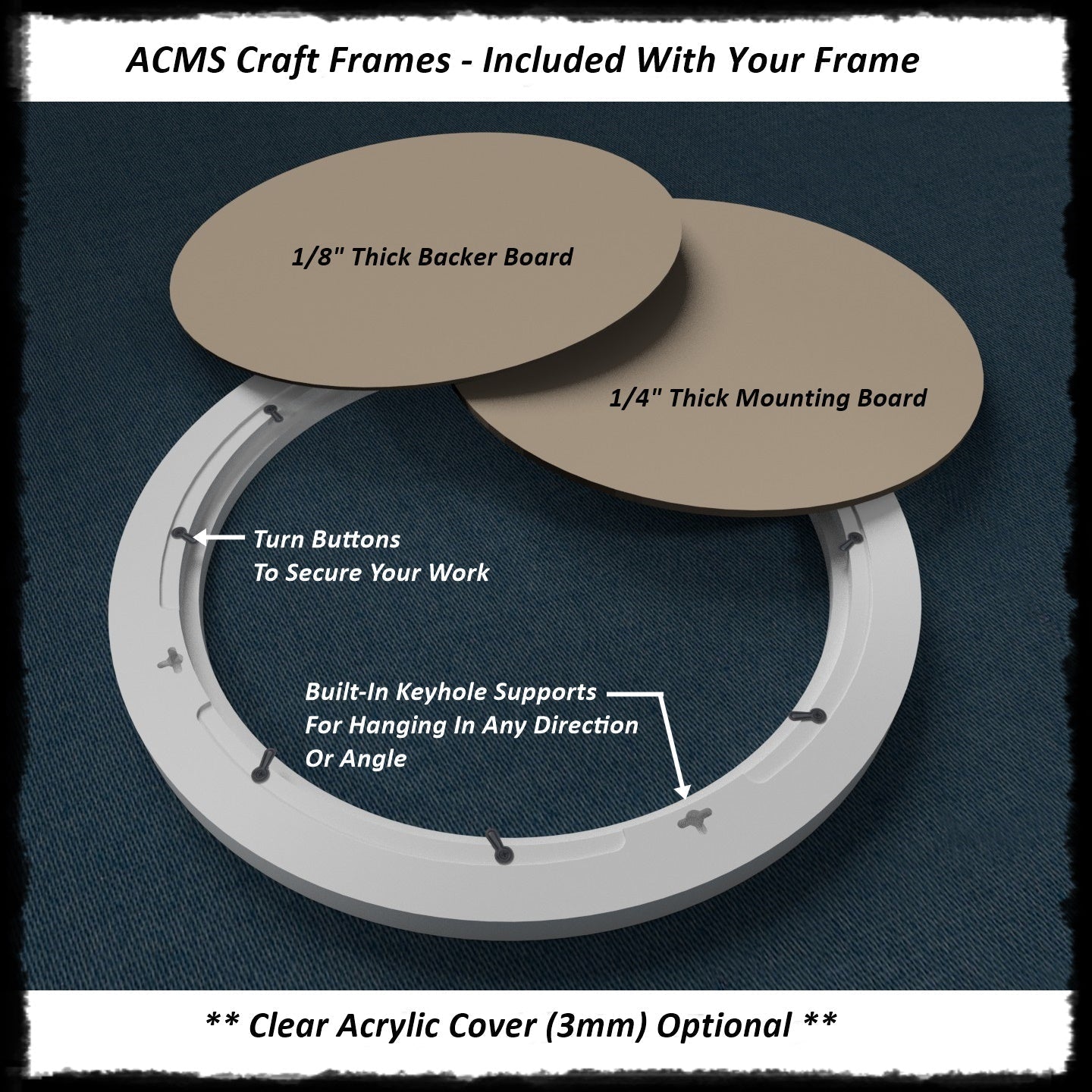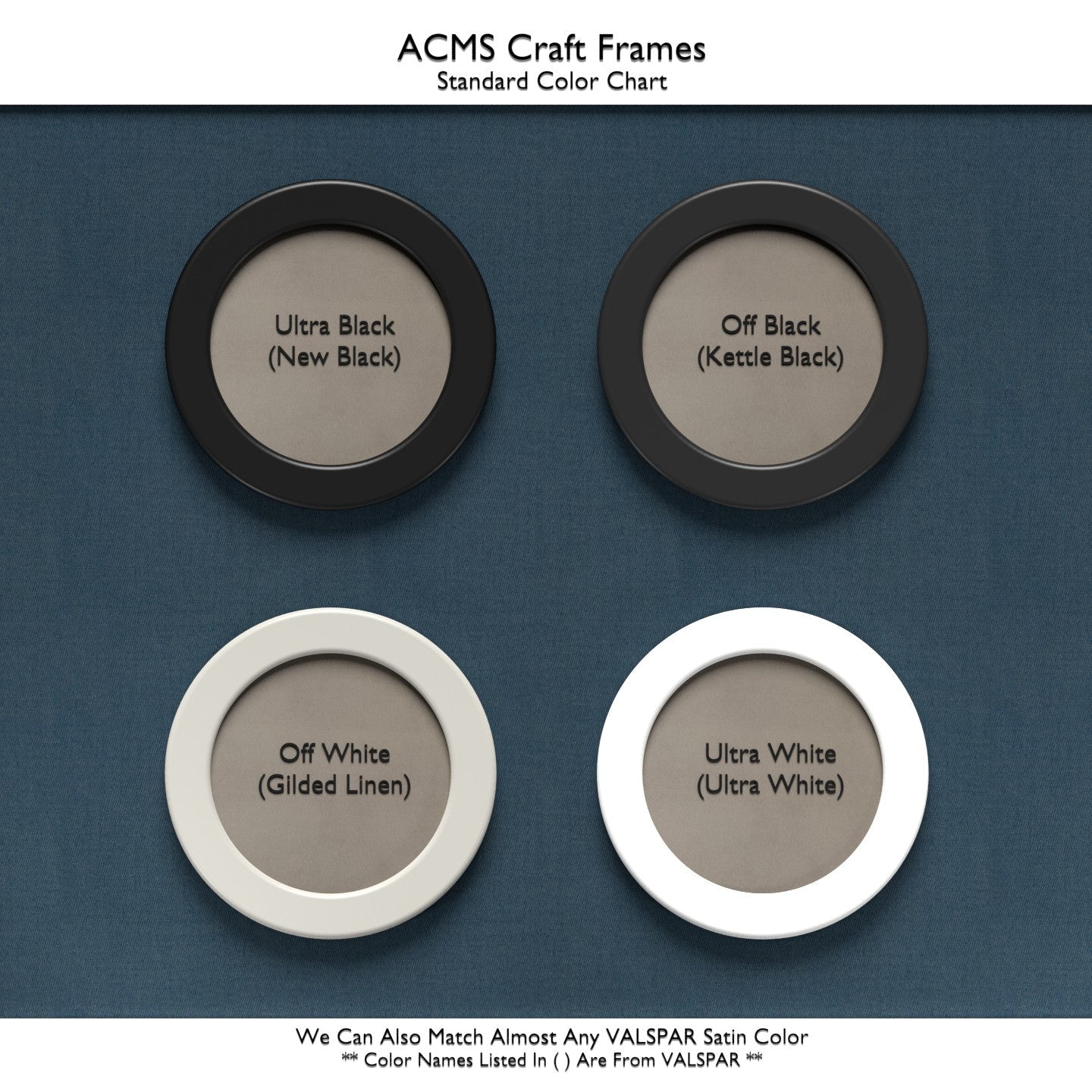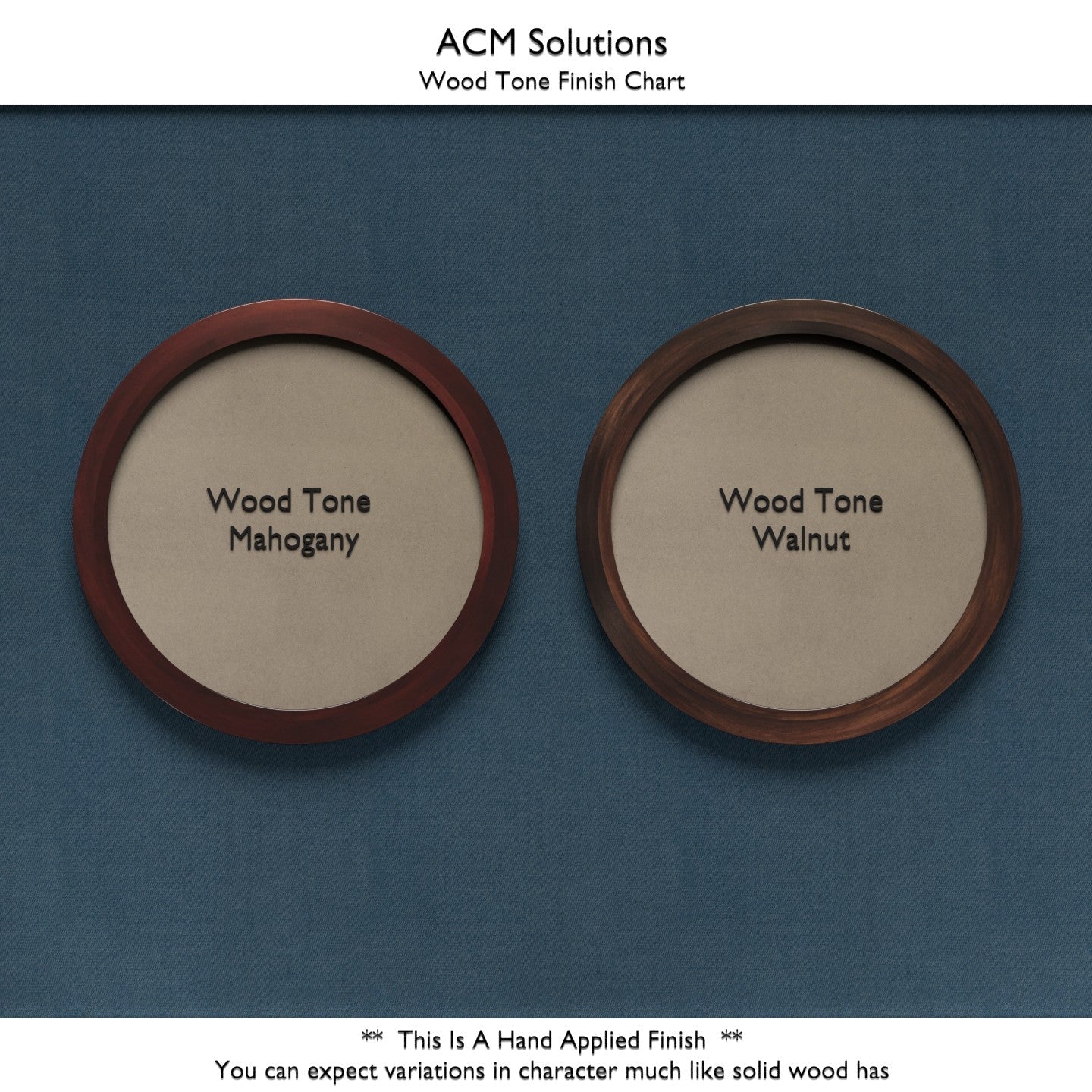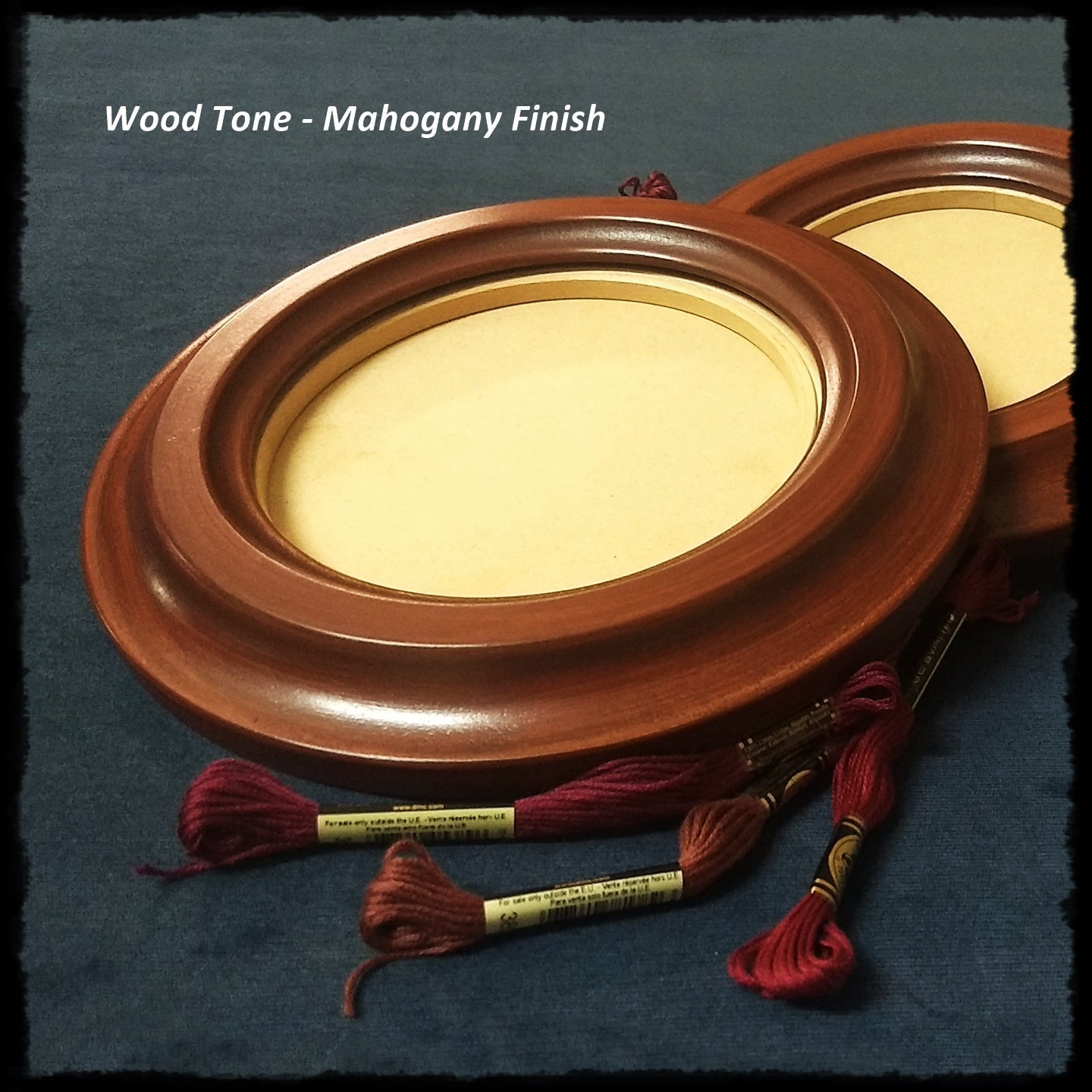 Craft Frames - Shipping Lead Time
This product has a lead time (order date to ship date) of 7-10 business days.  We do our best to expedite all orders but never at the expense of quality.
The type and quantity of items in your order as well as the finishes can affect the lead time....we will usually send you an update a few days before we plan to ship just to give you a heads up.
Always feel free to contact us for an update on your order.