Regular price
Sale price
$36.50 USD
Unit price
per
Sale
Sold out
Check Shipping Lead Time
Check for Discounts
ACMS CRAFT FLOATER FRAMES are designed to make your artwork appear to float within the frame. This creates a unique three dimensional effect that is used mainly for canvas art display, but is certainly not limited to that medium.
FRAME SIZE OPTIONS:
The frame size is based on your ARTWORK SIZE....
You select your artwork size for ordering, the frame width and float gap will ultimately determine your overall frame size (outside dimensions).
If your artwork size is not listed as a selection.. just contact us and we'll make adjustments.
FRAME FINISH OPTIONS:

Painted Finish:
We offer a quick selection of Black and White (our most common). 
We are also able to paint your frame in just about any valid VALSPAR SATIN color.  Just select the "Painted Custom Color" option and enter a valid VALSPAR color name/code in the appropriate text box.  Please do not just type in something like "red"....there are many reds out there.
Wood Tone Finish:
Wood tone finishes simulate solid wood without the cost of expensive hardwood.  We've really perfected this art of finishing and our clients would agree.
We offer both Walnut and Mahogany wood tone finishes for these frames.
All frame profiles look good in wood tone but the the more extensive the profile (like COVE and DOUBLE COVE), the better wood tone finishes look.
DIY:
No paint or stain is applied but we do seal the frame and sand it to 220 grit.  It is up to you to perform final prep and finishing.
If you are planning to use your frame outside...you should select this option.  We do not use exterior paint for our painted frames.
FRAME CONSTRUCTION:
Our craft frames are made using solid core one piece construction...with no breaks or joints.  We use a revolutionary material called Extira that is stronger and more stable than wood, twice as strong as MDF and specifically made for exterior and high moisture areas.
Extira is made from sustainable materials and no old growth wood is used in the manufacturing process.  It is made from wood that is of no commercial timber value and is the byproduct of other operations.  This leftover wood is also detrimental to the overall vitality of the forest.  This material also has no added urea formaldehyde.
Still Have Questions?
Getting you the perfect frame is extremely important to us.  So if you have ANY questions, need clarification on anything or simply want our advice on what the best frame is for you....CONTACT US.  We are here to help and happy to do so.
Share
View full details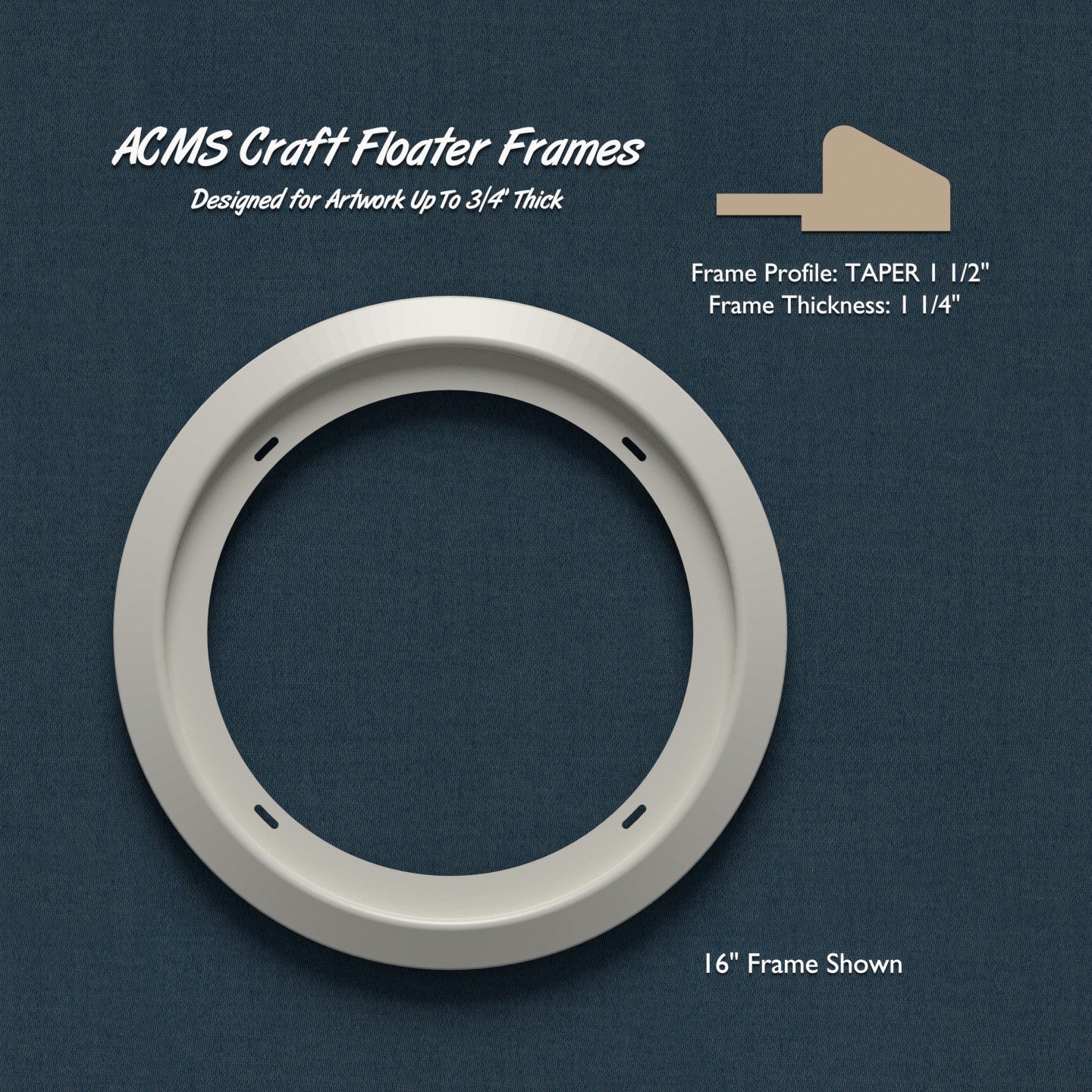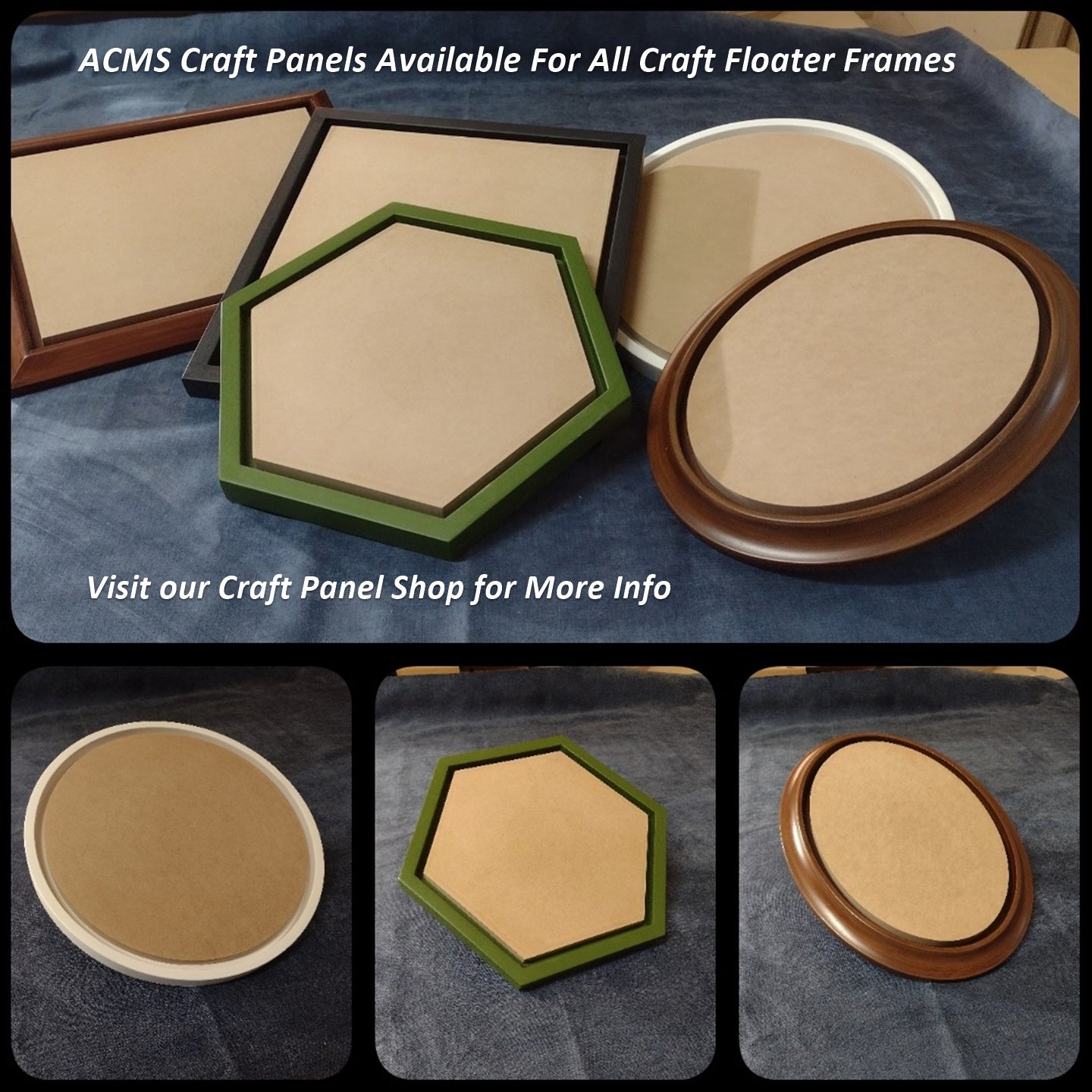 Craft Floater Frame - Shipping Lead Time
This product has a lead time (order date to ship date) of 5-7 business days for standard frames and 7-10 business days for custom frames.  We do our best to expedite all orders but never at the expense of quality.
The type and quantity of items in your order as well as the finishes can affect the lead time....we will usually send you an update a few days before we plan to ship just to give you a heads up.
Always feel free to contact us for an update on your order.