Our Purpose

High quality and great customer service is very rare these days.

ACMS will be a reminder that those things still exist.

Removing Creative Constraints

Our specialty is in the design and creation of niche products.

Artists have their own special needs...our job is to meet those needs.

Personal Attention

The owner of ACMS is also the designer, fabricator and finisher.

This means every project (large or small) is personal, and it shows in both quality and service.
Get To Know Our Shops
ACMS Shopping Hub is made up of individual shops.
Each shop provides products and services for a specific industry, but many of our clients do business with multiple shops. Be aware that all shops are under one roof and owned by the same person.
Here is a brief description of each shop and what it has to offer.
ACMS Needlework Shop
This shop is exclusively for the Needlework Industry.
Our ACMS Hoop Frames are what gave this shop life. We are the original creator of this type of frame and their popularity grew so fast we created a specialty shop for the industry.
Along with Hoop Frames, we also provide Needlework Frames, Wooden Embroidery Hoops and Specialty Frames.
We are constantly expanding this shop and have a wonderful client base.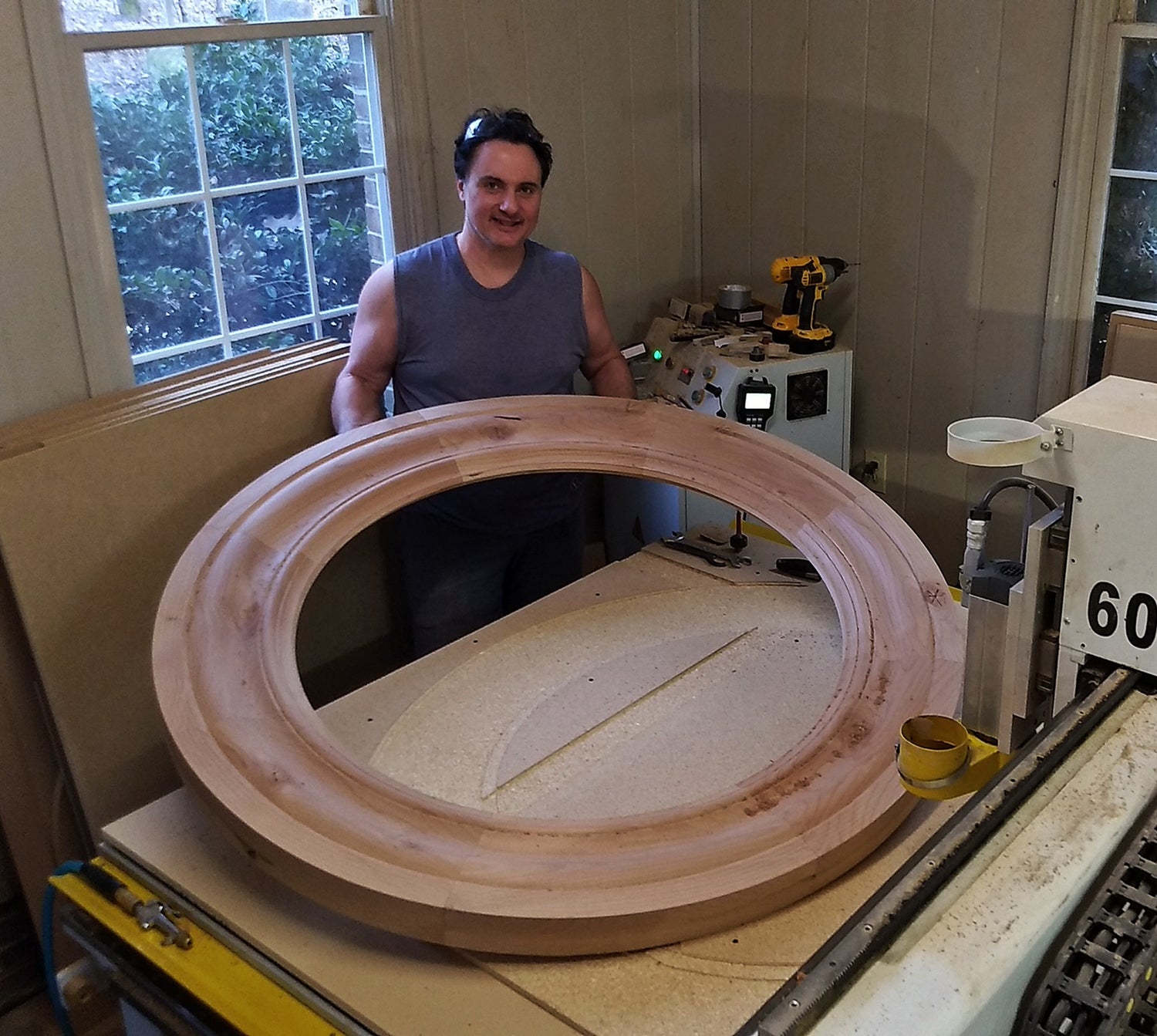 ACMS Frame Shop
Our Frame Shop is a more generalized shop servicing a wide variety of industries.
Frames of all types, shapes and sizes are created by this shop.
We have Craft Frames, Floater Frames, Canvas Frames, Picture Frames and more.
If you are in need of a frame...this is your new source.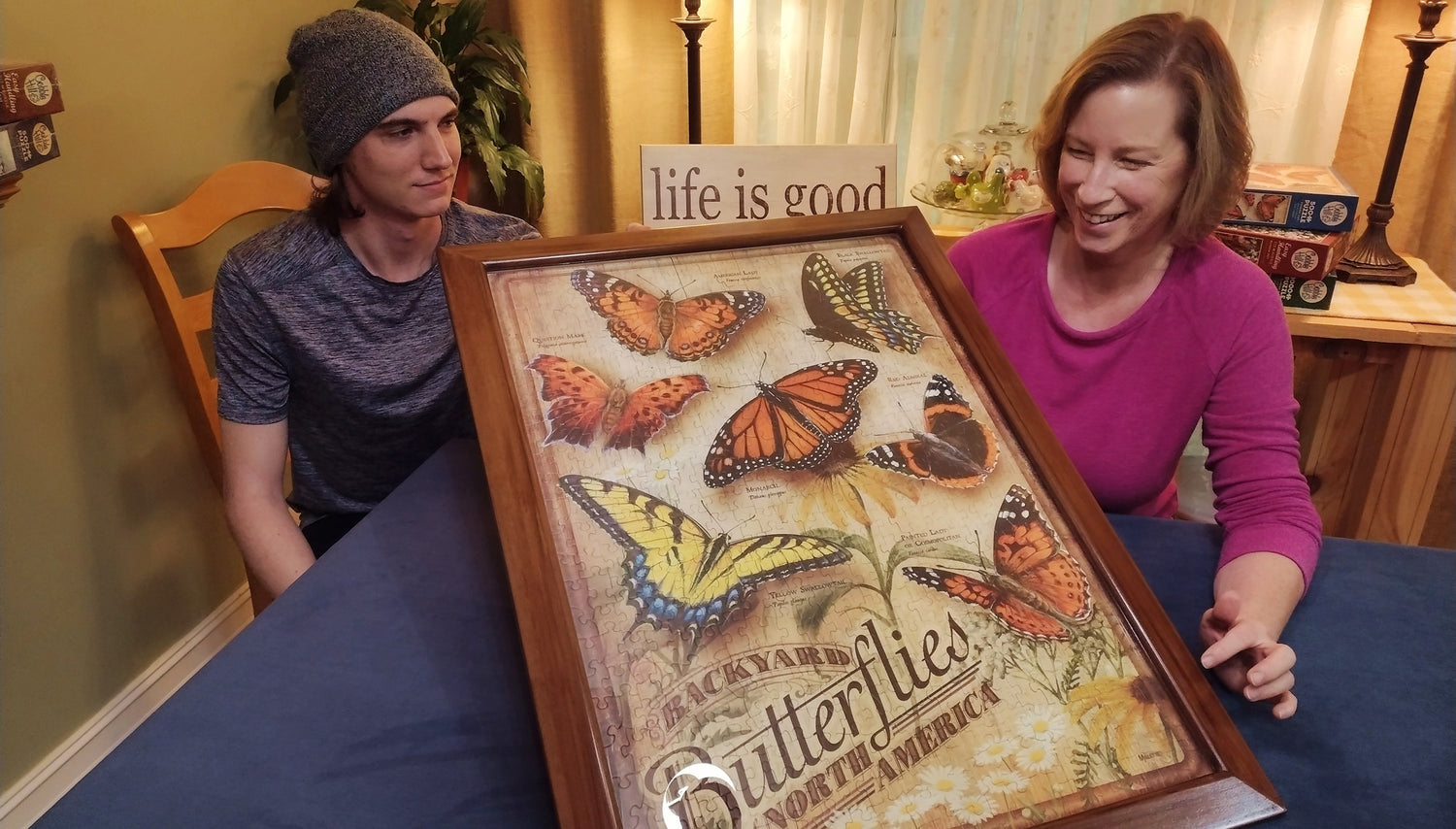 ACMS Puzzle Shop
We designed the very best puzzle frame available, beautifully framing your puzzle without the need for glue or tape.
These frames quickly became very popular and we created a shop specifically for the Puzzle Industry.
You can get frames for just about any puzzle (round and shaped too). Puzzle bundles (frame and puzzle) as well as just the puzzle (Cobble Hill) are also available in this shop.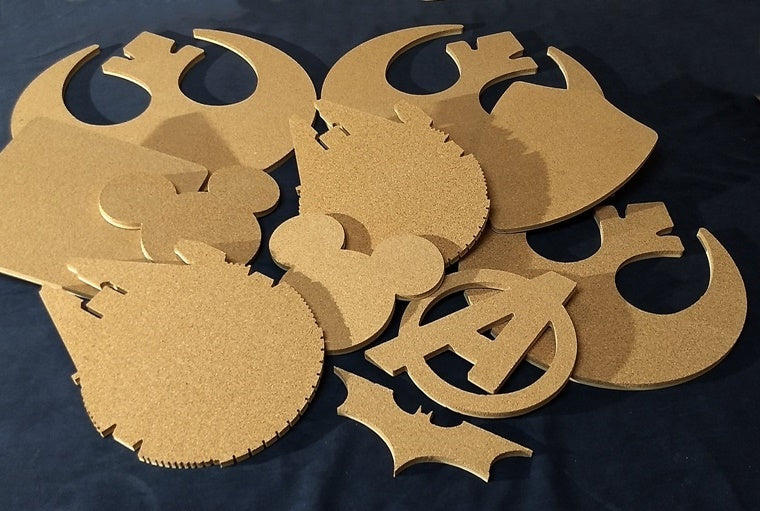 ACMS Cork Shop
The absolute best designs and highest quality pinboards available.
This shop also creates framed boards as well as custom boards.
ACMS Mirror Shop
Our ACMS Mirror Shop began as Peck-n-Scratch Custom Mirrors.
We brought PNS into the ACMS family of shops to keep things more organized.
Solid hardwood, heirloom quality mirrors available for both residential and commercial needs.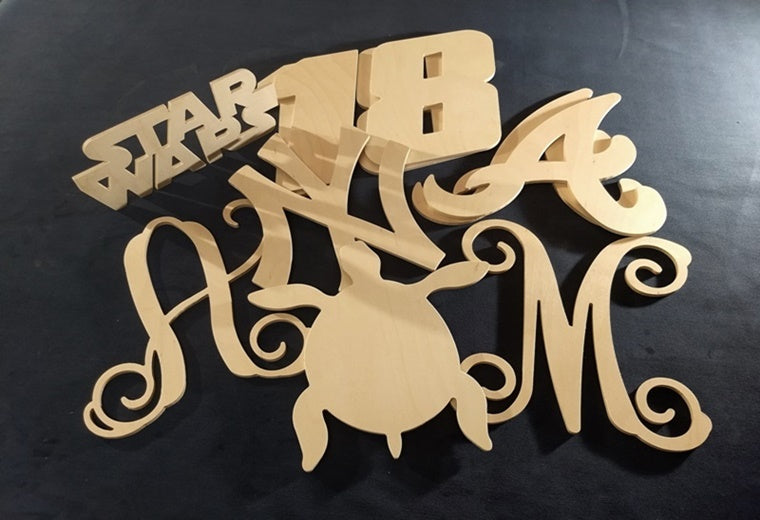 ACMS Cutout Shop
Our very first ACMS shop which used to be an extension of our custom fabrication services but now stands on its own.
This shop offers a continuously growing product line of beautiful, high quality wood cutouts.
No cheesy designs here....and no burnt pieces from laser cuts. Our cutouts are all made with spindles for clean and smooth edges.
ACMS Craft Panel Shop
This shop was newly created in 2023...it provides a nice variety of high quality Craft Panels.
ACMS panels are used for painting, wood burning, sign making and various other crafts.
They are made to fit our Craft Floater Frames should you want to frame them.
ACMS Custom Fabrication Shop
Before any other shop existed....ACMS was a custom fabrication shop (and still is).
Working mostly with Interior Designers, Architects and Builders...our fabrication projects are extremely unique.
We do the design work on most of our custom fabrication projects, providing spec and fabrication drawings.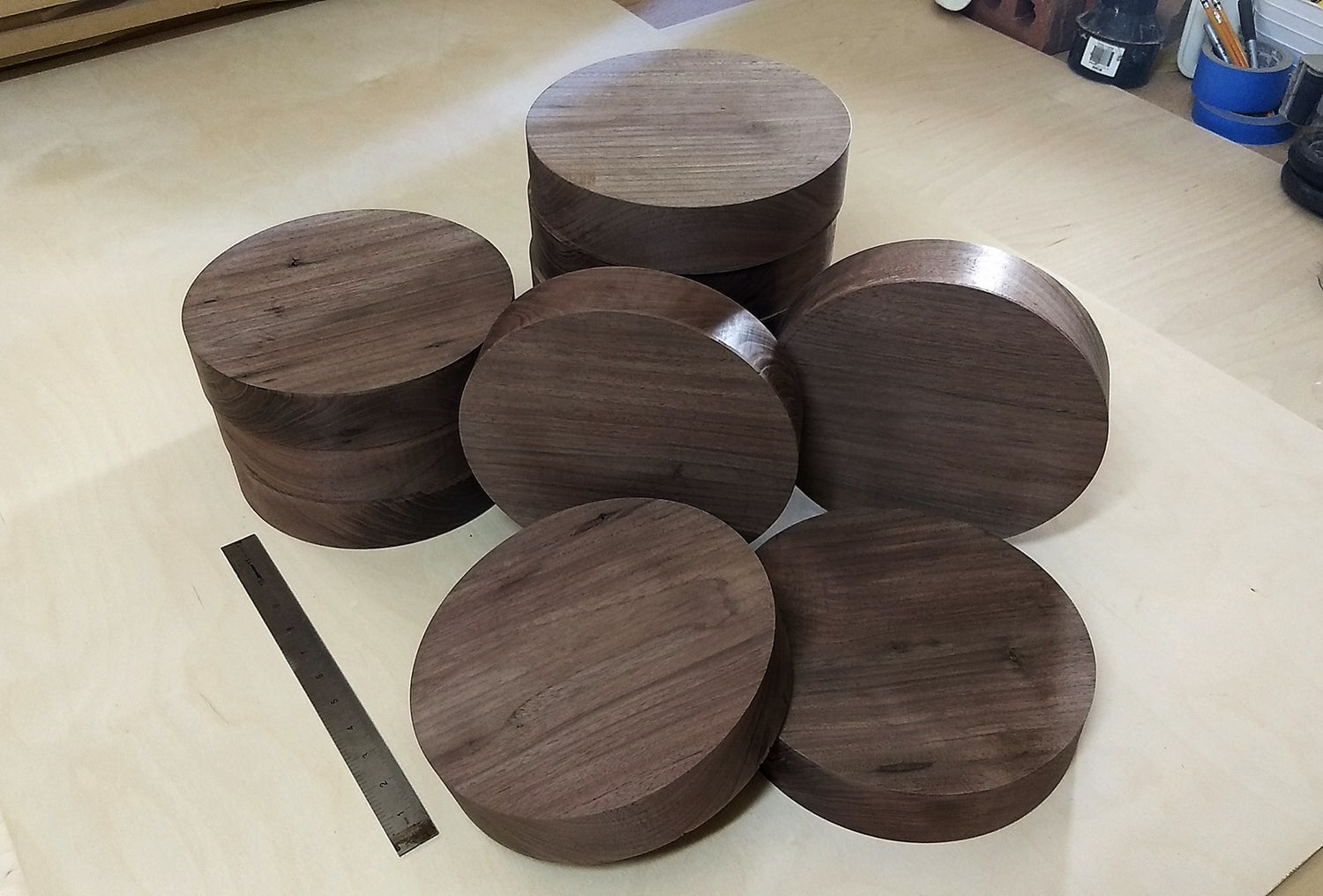 ACMS Blanks and Planks Shop
This shop has not made it's way into our hub yet but is available on the Etsy platform.
Our Blanks and Planks shop is pretty much what the title says. We provide solid hardwood blanks of all types.
Turning Blanks, Shaped Blanks, Guitar Blanks, Table Top Blanks and the list goes on.
We can also create custom blanks which include recesses and profiles to suite your needs.