Learn as much as you can about our mirrors.
When you are ready to have us create a mirror for you just contact us
Box Mirrors
These are our clean and simple mirrors that fit just about any decor.
You've got two profile versions to select from...FLAT and BEVEL.
Customizable items include Size, Frame Width, Material, Finish and even Rustic Level.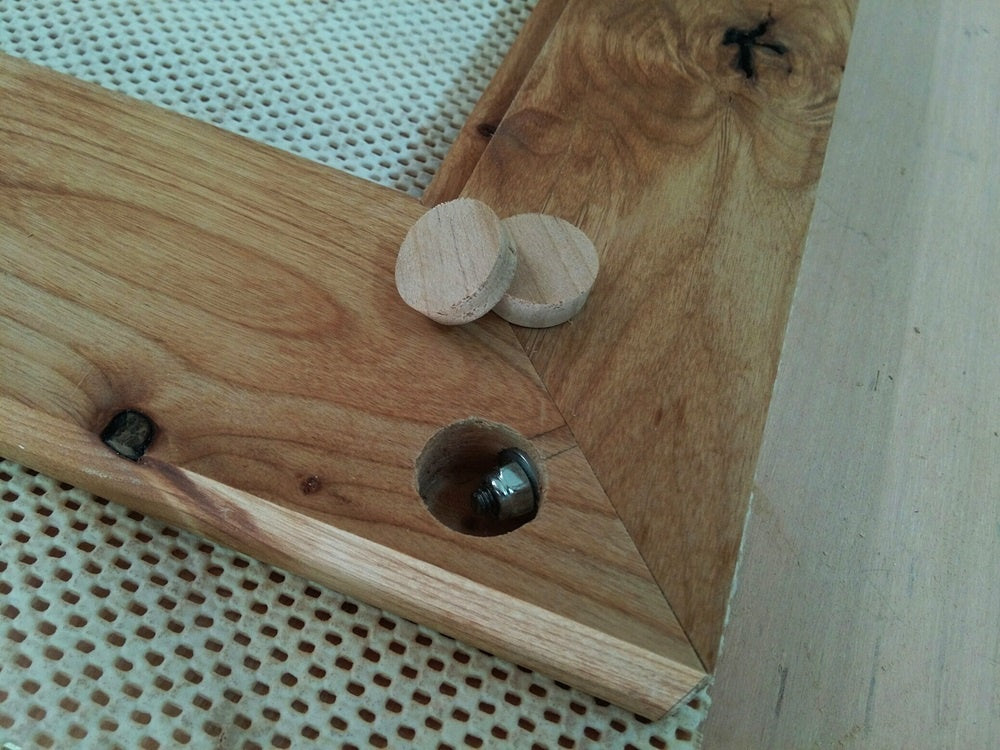 Corner Construction
These may be simple mirrors but they are constructed with the same heirloom quality as our other mirrors.
With solid hardwood over 1 1/4" thick and steel hanger bolts at all corner connections....you can be assured that these mirrors last for generations.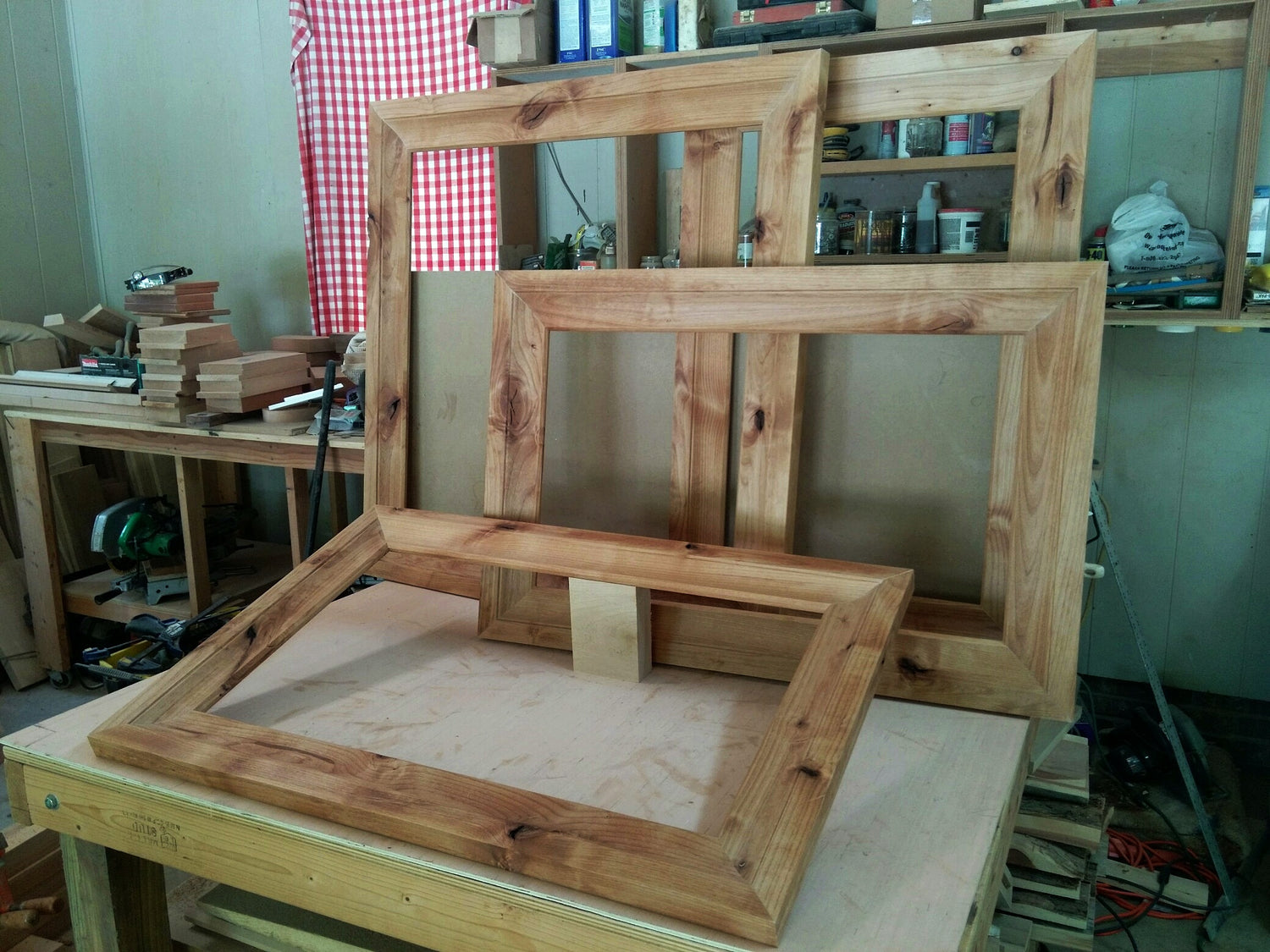 Nothing "Off The Shelf" Here
We don't SELL mirrors....we CREATE them.
If your project needs require super rustic and knotty mirror frames, we can do it.
Every mirror we create is a custom project...custom is standard for us.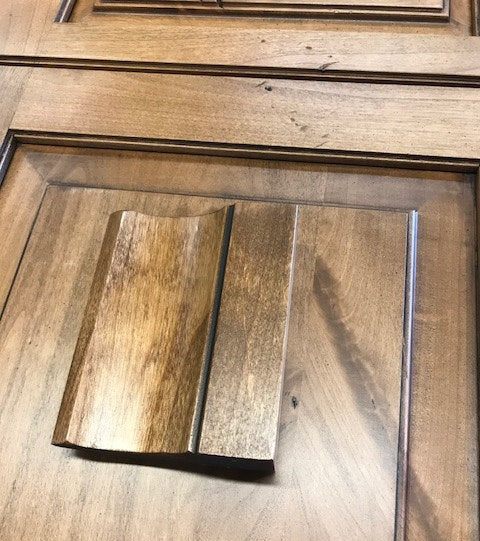 Custom Stain Matching
The ability to match your mirror frame to your vanity or other furniture is something we do quite often.
This service is part of every mirror order.