Learn as much as you can about our mirrors.
When you are ready for us to create a mirror just contact us.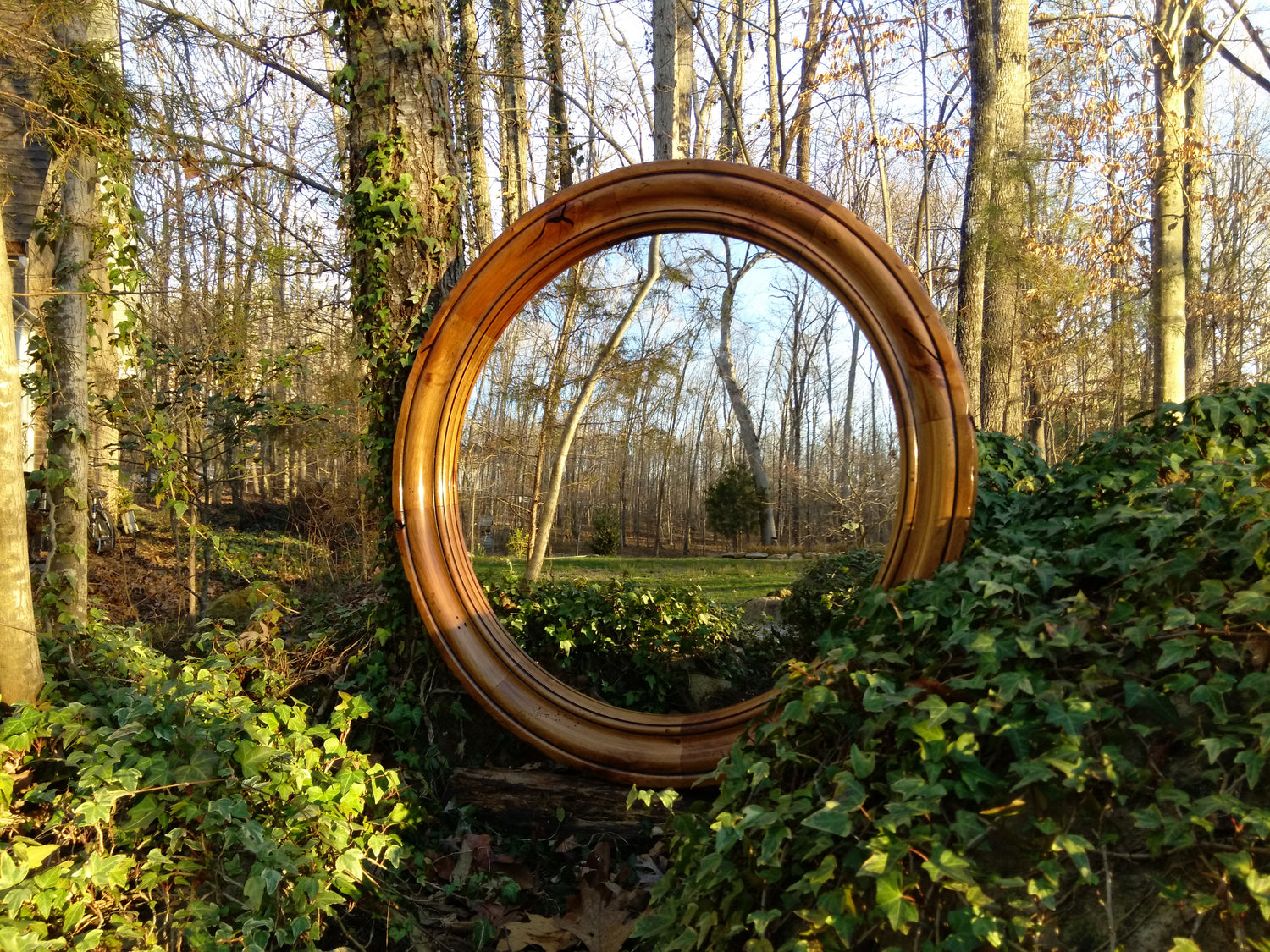 Convex Mirrors
These unique mirrors have a curved reflection that create an illusion of largeness.
We mainly use acrylic convex for our convex mirrors...they have more "curve" than glass and create a more dramatic look.
Contemporary Styles
Most of our mirror types do not come in a painted finish but convex mirrors do.
We see them used in contemporary spaces quite a bit and sometimes clean and solid colors fit the need.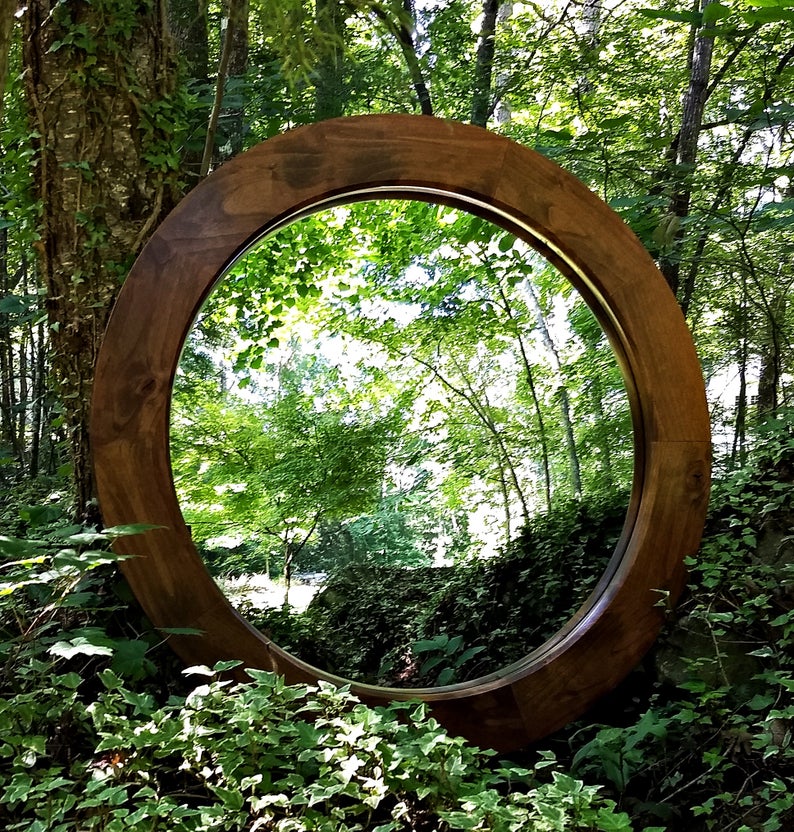 Same styles as round mirrors
Our convex mirrors are available in the same frame styles as our round mirrors.
Frame sizes vary quite a bit and are based on the size of the acrylic.