Learn as much as you can about our mirrors.
When you are ready for us to create a mirror just contact us.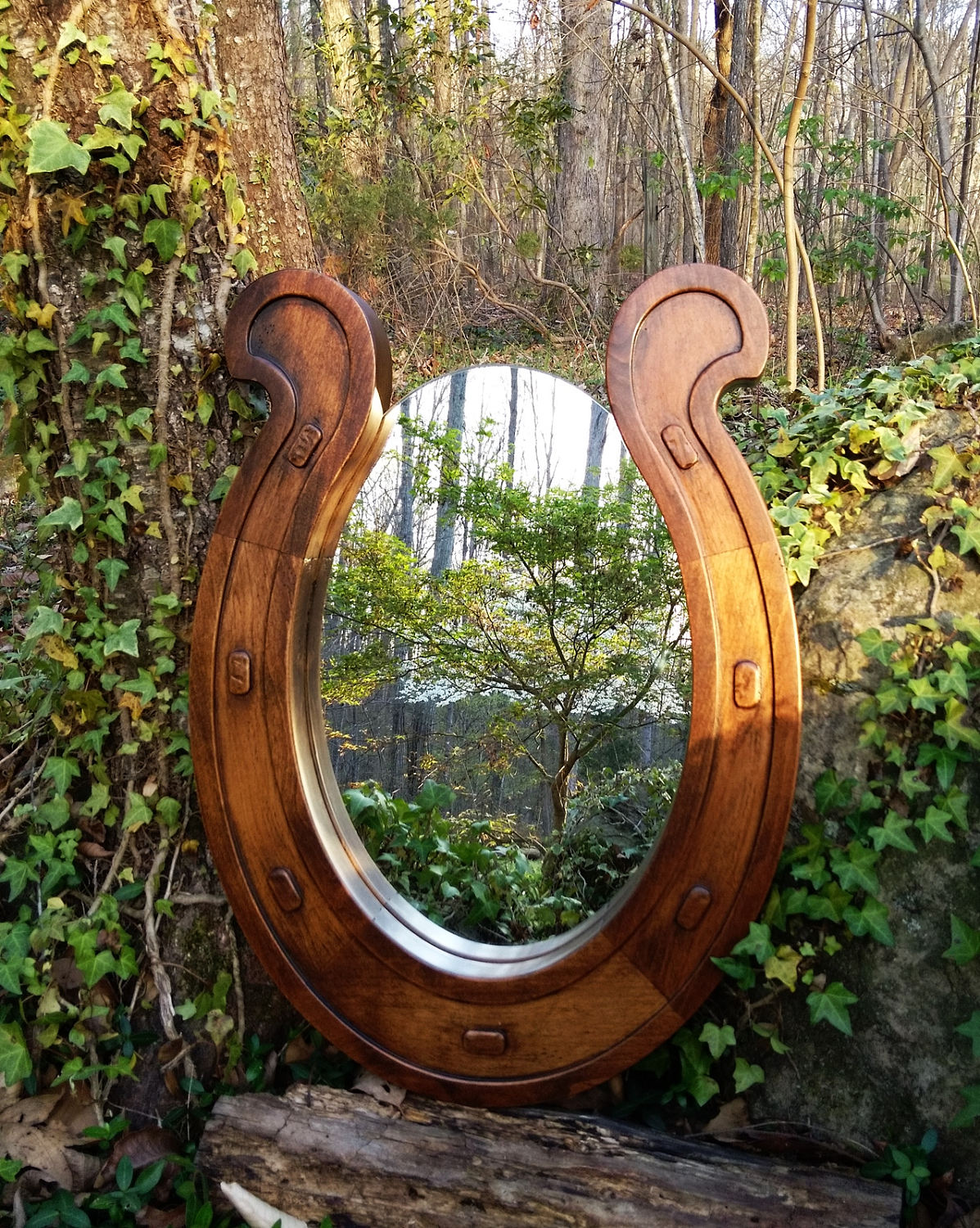 Horseshoe Mirrors
Designed with the love of horses and the country life, our horsehoe mirrors will make the perfect statement piece in any home or business.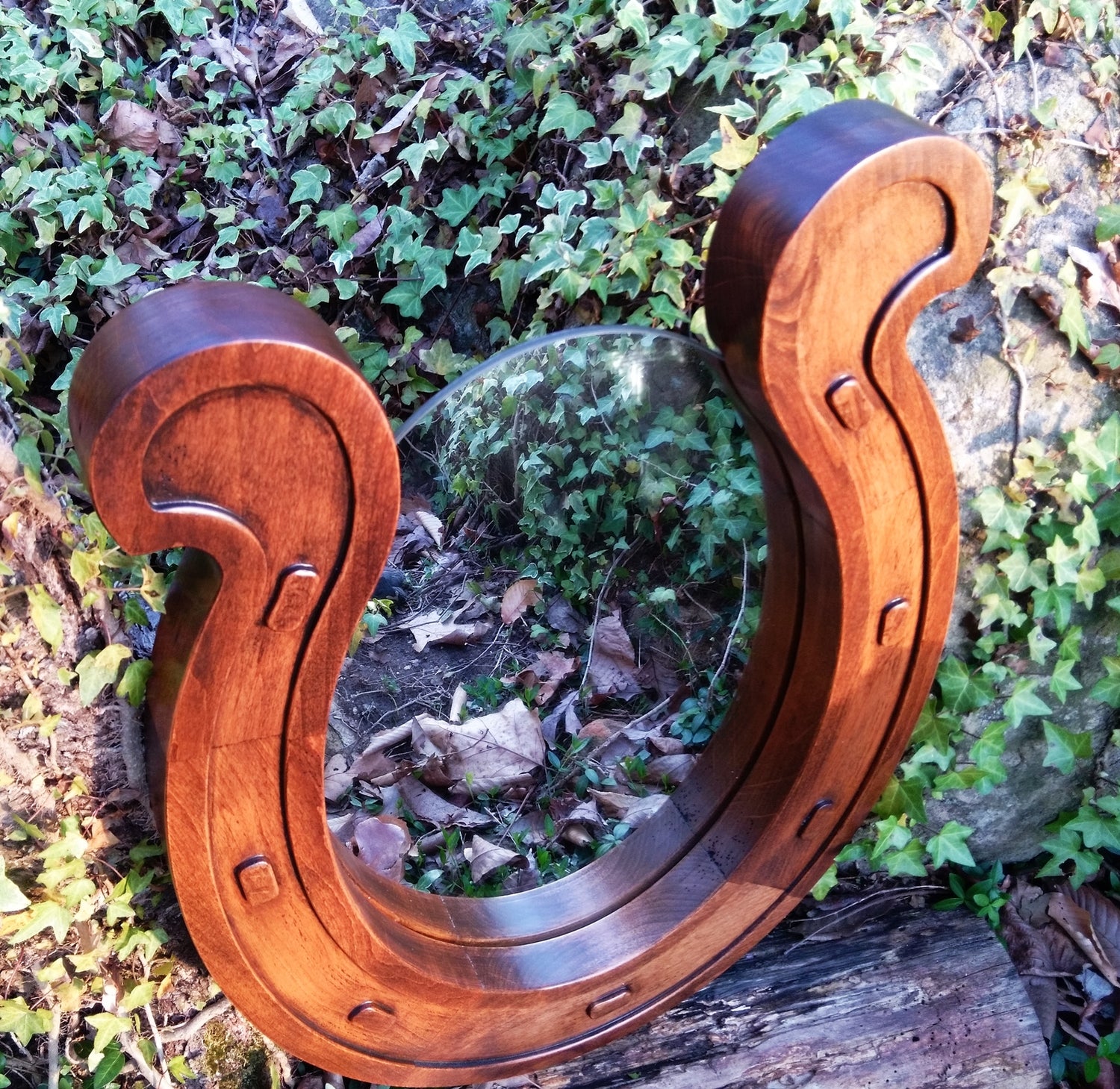 Details to the extreme
The attention to detail we invested in this mirror is second to none.
The top of the mirror is open and polished and the recessed areas of the frame are glazed to perfection.