Learn as much as you can about our mirrors.
When you are ready for us to create a mirror just contact us.
Mid-Century Mirrors
We designed this mirror with the beauty of the Mid-Century style and mixed it in with a Modern Style.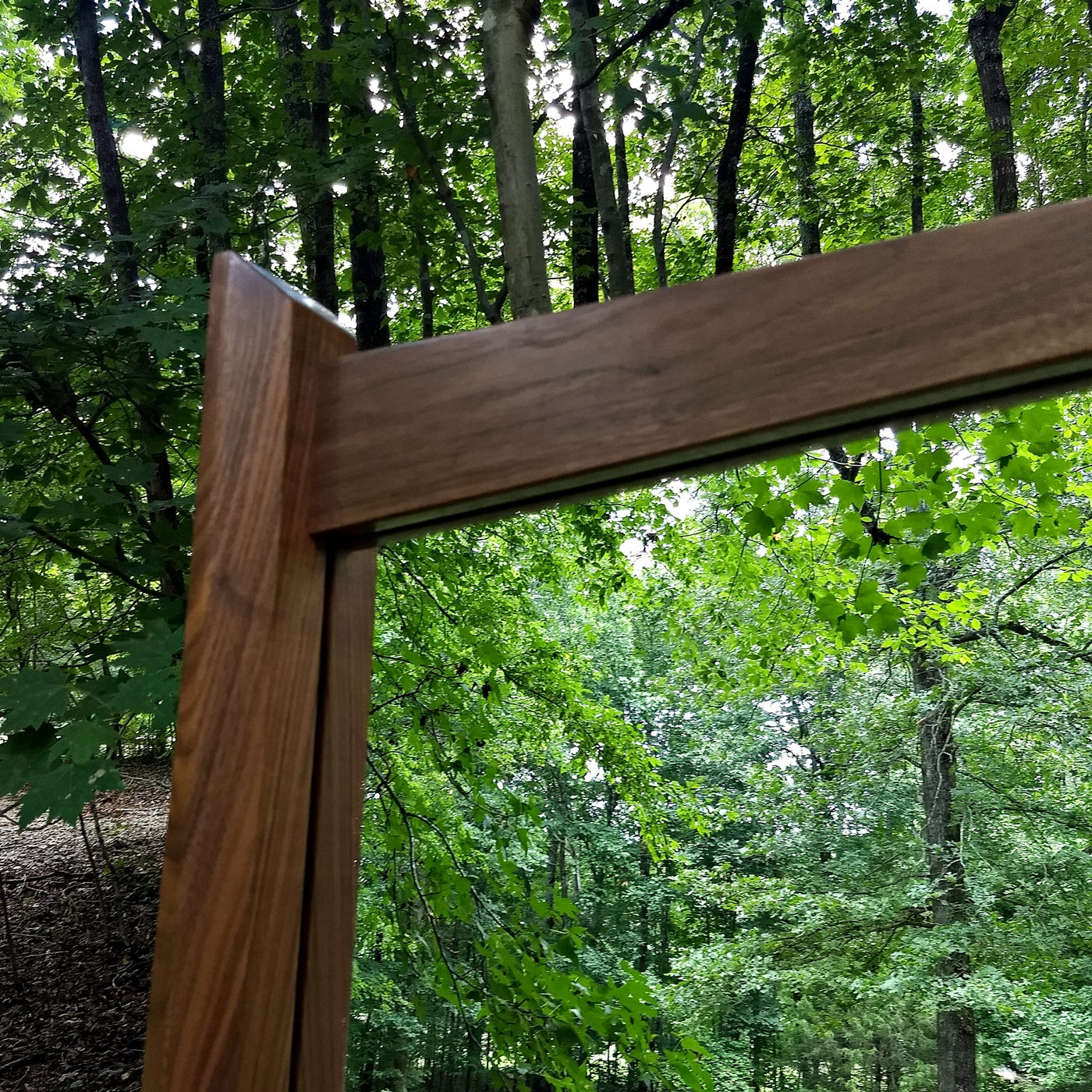 Details and Quality
Hand selected Solid Walnut is our usual material for this mirror.
We hand select every piece of lumber to create incredible detail and character.
Solid Elegance
As elegant as this mirror looks, all components are connected using steel hanger bolts (just like our other mirrors).
Heirloom quality will ensure your next generation will enjoy this mirror as much as you will.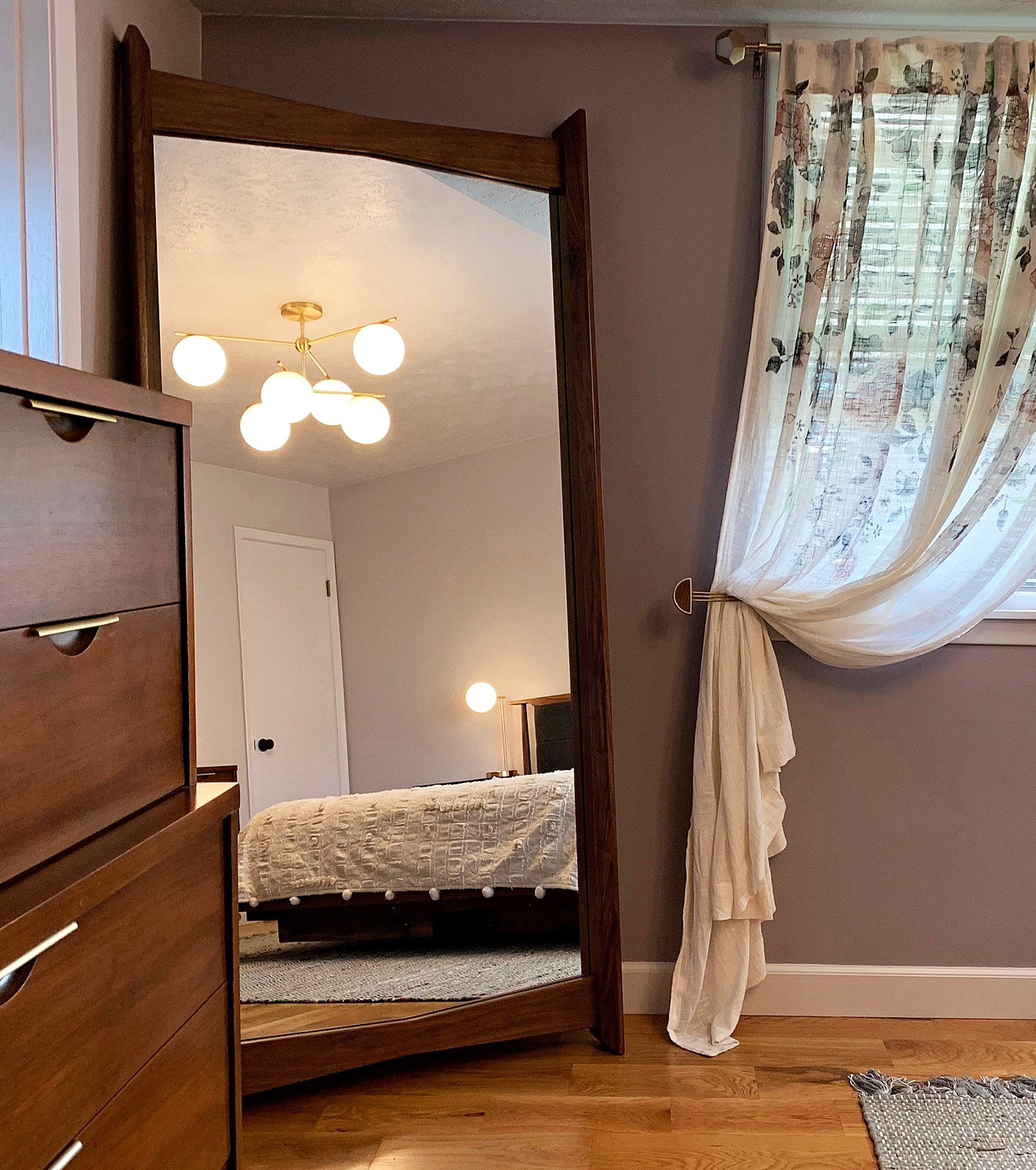 Clean Lines with Great Beauty
This unique style of mirror will add beauty to any environment.
We custom build each one to your size requirements, both leaner and wall hung.