Learn as much as you can about our mirrors.
When you are ready for us to create a mirror just contact us.
Sweeping Cove
This oval mirror incorporates our COVE profile which greatly highlights the character of the wood.
Made with Solid Rustic Walnut over 1 1/2" thick, this mirror looks incredible anywhere.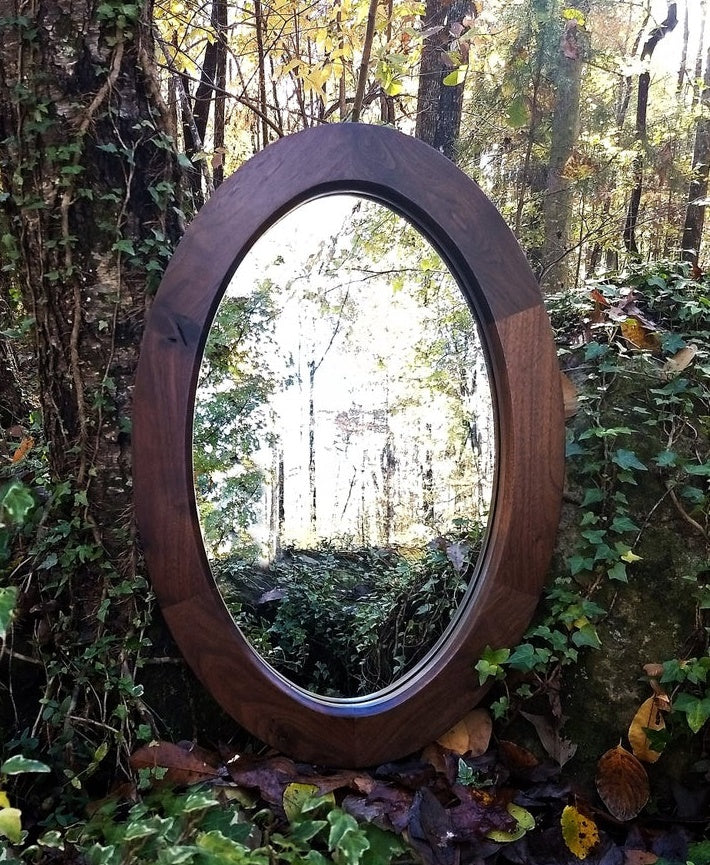 Solid Walnut Rustic Charm
You really can't beat an oval mirror made with Solid Rustic Walnut.
This is our MODERN BEVEL profile, a flat face with an interior perimeter bevel.
Shown here with a 3 1/2" wide frame but we can go as thin as 2 1/2" and much wider if needed.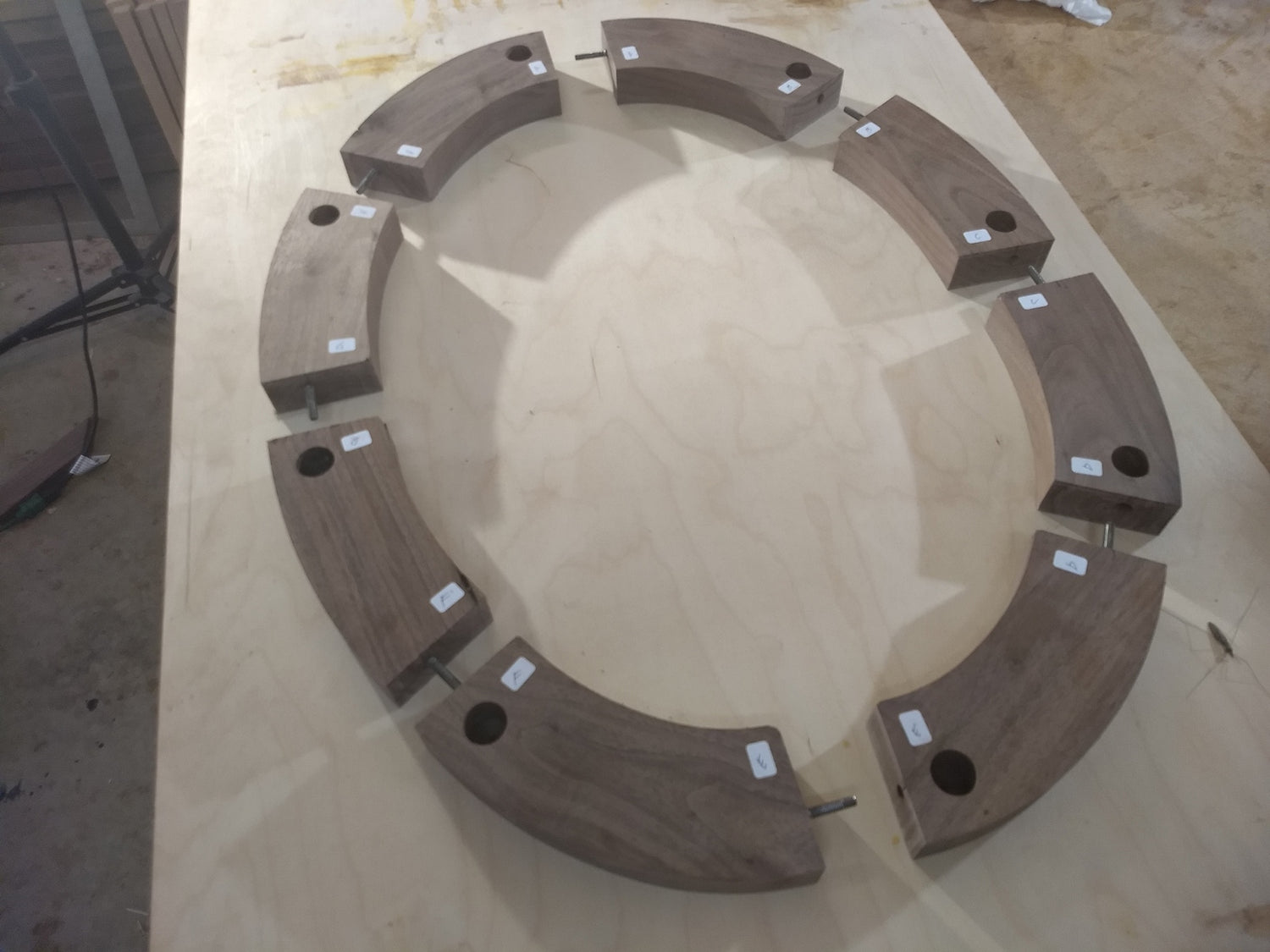 ACMS Mirror Construction
Each section of your mirror is hand selected for quality and grain character.
Connections are all made using steel hanger bolts....our frames are designed to last for generations.
You will not find a better built mirror anywhere...research the competition and see for yourself.