Regular price
Sale price
$14.50 USD
Unit price
per
Sale
Sold out
Check Shipping Lead Time
Check for Discounts
Craft Panels are used by a wide variety of artists with almost endless applications.  They can be used for Painting, Sign Making, Art Mounting and so much more.
CRAFT PANEL DESCRIPTION:
ACMS Craft Panels definitely lead the pack by providing the highest quality panels, the best designs and the best value overall.

The single piece construction of our panels makes them stronger, more stable and with much cleaner edges than the competition.  Integrated reliefs make for a stronger panel and eliminate warping or cupping.  Built-In Keyhole Supports allow you to hang your panel in any direction or angle....securely.

But aside from the obvious reasons our panels are better....we offer something no one else does....Framing Options specifically designed for each panel shape and size.
Every ACMS Craft Panel has built-in threaded inserts located in the back of the panel.  These inserts align perfectly with our ACMS Craft Floater Frames for easy framing and perfect alignment of your work. 
Note that our Craft Panels do not require framing.....but the option is there if you want it. 

CRAFT PANEL CONSTRUCTION:
These FIBERBOARD panels are made from solid material 3/4" thick. The core of the panels are 5/16" thick (almost 3x thicker than other panels).  Panels are sanded, then sealed and then sanded again to 320 grit.

Panels are ready to paint (oil based, water based, acrylic etc) but each artist needs to decide their own method of work.  You can Prime your board, you can Gesso it or do whatever else you want....our boards will accept just about anything you do.
Still Have Questions?
Getting you the perfect Craft Panel is extremely important to us.  So if you have ANY questions, need clarification on anything or simply want our advice on what the best panel is for you....CONTACT US.  We are here to help and happy to do so.
Share
View full details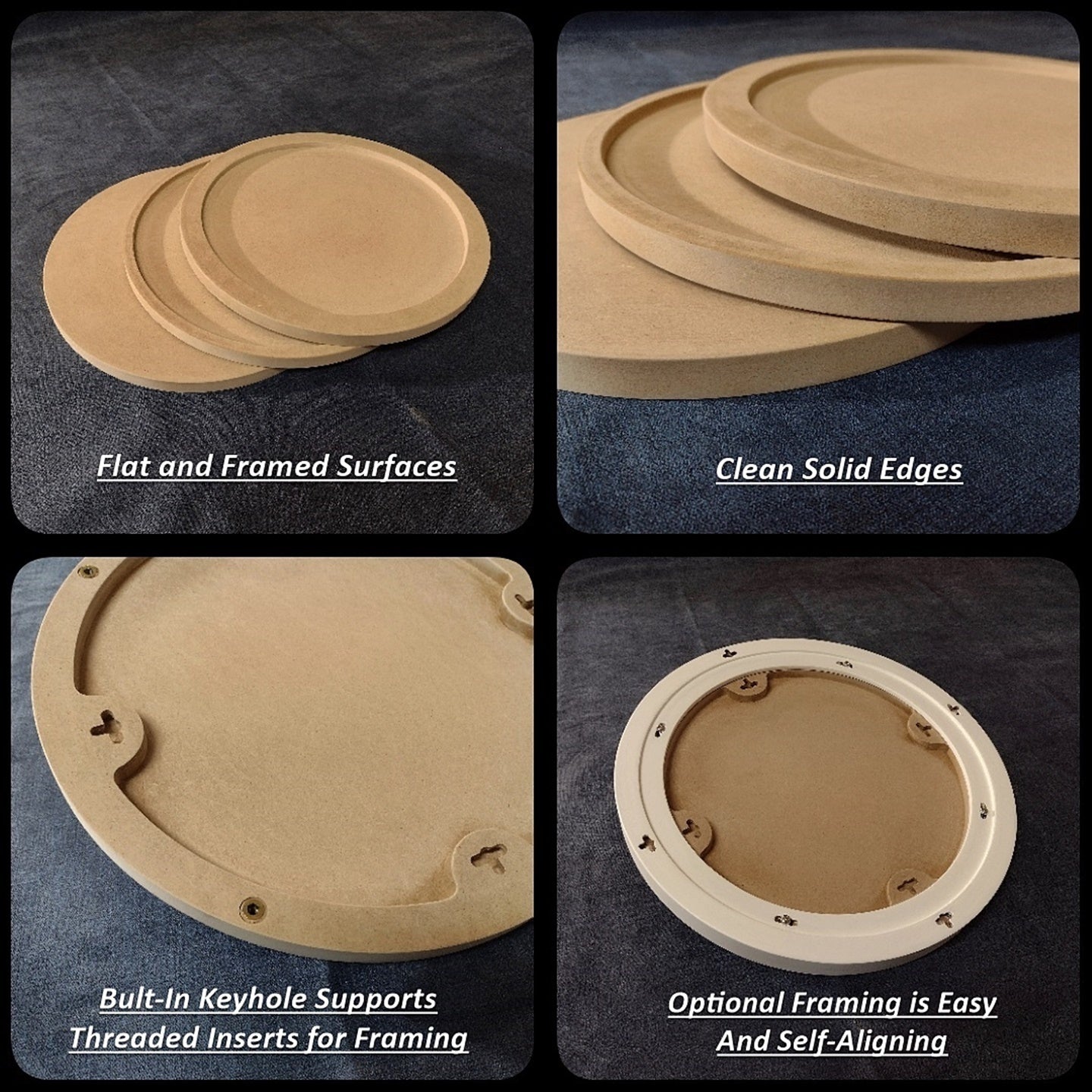 Craft Panel - Shipping Lead Time
This product has a lead time (order date to ship date) of 7-10 business days.  We do our best to expedite all orders but never at the expense of quality.
The type and quantity of items in your order as well as the finishes can affect the lead time....we will usually send you an update a few days before we plan to ship just to give you a heads up.
Always feel free to contact us for an update on your order.